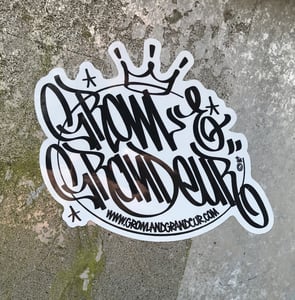 Handstyle II Sticker
Our awesome handstyle sticker, previously unavailable for purchase can now be yours for a minimal number of golden nuggets.
High quality vinyl sticker. Produced with the best manufacturing equipment. High quality strong adhesive. printed to last in all weather environments. One of our older designs has been stuck on a post at the local beach for 5 years. No fading. No peeling!
Size: 9cm x 10cm